External databases/RWD/RWE
Let us guide you through the External databases/RWD/RWE topic and get the necessary knowledge and skills to do it right
Degree
75h workload
Intermediate level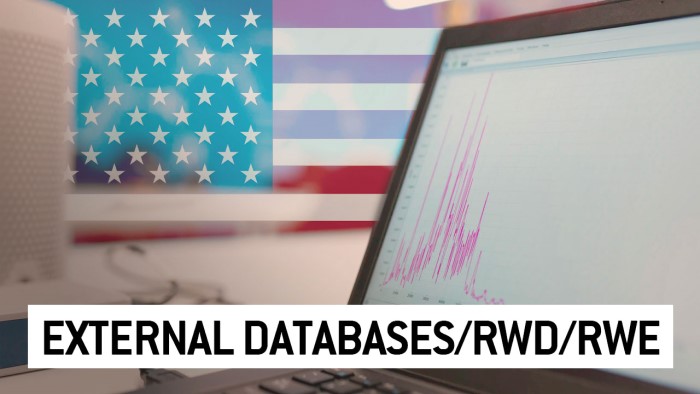 External databases/RWD/RWE
The objective of this module is to provide you knowledge and understanding of the concepts and principles in pharmacovigilance in North America such as
Have an overview of the FAERS database, particularly the FDA Adverse Event Reporting System (FAERS), Access to the system, Uses of FAERS, Interpretation of statistical safety signals, Strengths of the FAERS Database and Limitations of the FAERS Database
Have an overview of the FDA Sentinel System, particularly on the current FDA Sentinel Monitoring System and the future FDA strategies to enhance Sentinel over the next 5 years
Discuss new data sources for information on medicines consumption, describe some of these new data sources through a reflection based on a couple of practical examples and critically assess some advantages and biases of these kind of studies.
Highlight the importance of how patients actually use medicines in the appearance of adverse drug reactions, discuss some examples showing the potentiality of analysing the characteristics of use of medicines, help you to identify potential sources of information on medicines use and discuss strengths, limitations and biases of different sources of information describing medicines use.
What will you learn
At the end of this module, the successful trainees should:
Be able to describe the FAERS database, explain how to access the FAERS database, enumerate the uses of the FAERS database, interpret safety signals derived from the FAERS database, describe strengths of the FAERS database and describe the limitations of the FAERS database
Be enable to understand the current system capabilities, become familiar with innovative approaches being undertaken to strengthen the system's data infrastructure, become familiar with the effort to establish the Sentinel System as a multi-purpose national data and scientific resource center for evidence-generation that a wide array of stakeholders use to inform all aspects of healthcare decision-making
Know some biases and limitations of the traditional medicines consumption data sources, have revised a couple of examples describing studies conducting by using large databases, and know the practical application and present limitations of these calculations
Look at how patients are taking their medicines each time you assess any potential adverse drug reaction, identify when an inappropriate use of medicines can be the cause of an unnecessary adverse drug reaction and plan analyses of medicines utilization data sources in order to identify preventable adverse drug reactions
What's included
Videorecorded lectures
Lecture slides and supplemental reading materials
Discussions with experts
Progressive course assessment quizzes
Post Graduate degree in External databases/RWD/RWE issued by the 6 Eu2P academic partners
Access to a vast Am2P/Eu2P alumni student network
Who is teaching you

Dr Francesco Salvo
Domain coordinator
Université de Bordeaux

Dr Veronique Kugener
Module coordinator and Expert
Takeda

Dr Abimbola Cole
Expert
Takeda

Dr Dona Ely
Expert
Takeda

Josep Maria Castel
Expert
Universitat Autònoma de Barcelona

Prof Albert Figueras
Expert
World Health Organization

Roser Llop
Expert
Universitat Autònoma de Barcelona

Dr Dolores Rodriguez
Expert
Universitat Autònoma de Barcelona

Dr Sepideh Habibi
Expert
CRISPR Therapeutics

Dr Maribel Salas
Expert
Daiichi-Sankyo

Dr Sherael Webley
Expert
University of Hertfordshire

Nasop Experts Group
Reviewer
ISoP's North American chapter
What do our trainees say
No alumni testimonials yet
How does it work
Start an application file online, providing required academic information
You will be granted access to the online course area for a duration of 3 months and will follow the different course activities at your own pace
At the end of each course lessons, you will take a quiz exam and should score a minimum of 80% good responses. You should finalize all course lessons and succeed in all lesson quizzes within the 3 months course period to validate your training and be awarded with an academic Post Graduate degree in External databases/RWD/RWE!
In case of failure, you can review course activities and retake the final examination quizzes, as long as your 3 months active period is on!
Enrollment
Apply now and get access to the course for 3 months!
Status
Base price
Reward program*
Partner saving*
Student
1,550 € / 1,750 $
up-to -20%
-50 %
Professional
3,000 € / 3,500 $
up-to -20%
-30 %
Groups
Please contact us (price discounts based on group size, partner savings, and reward points)
*possible enrollment discounts are applied in the application cart