Pharmacovigilance in Combination Products and Regulations
Let us guide you through the Pharmacovigilance in Combination Products and Regulations topic and get the necessary knowledge and skills to do it right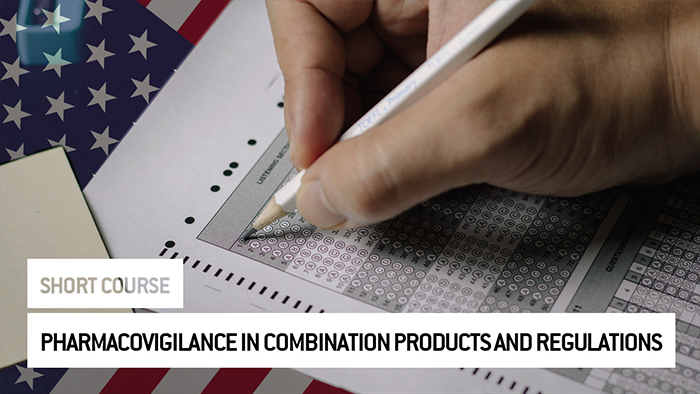 Pharmacovigilance in Combination Products and Regulations
This course intends to
Give with a brief overview of types of combination products and the final rule to define their "primary mode of action" (PMOA)
Review of current laws, regulations and guidelines for combination products
Description of principles of risk‑based quality and safety management for combination products
Strategy on how to develop relevant metrics as quality and performance indicators for risk-based quality management (RBQM) pharmacovigilance systems, while developing combination products
Framework for identifying safety signals and developing management strategy based on current regulatory requirements
FDA's Final Rule for postmarketing safety reporting for combination products
What will you learn
At the end of the course, you will be able to
Know the different types of combination products and select safety monitoring strategy based on streamline approach and primary mode of action
Identify applicable regulations and guidelines for safety management throughout lifecycle of combination products
Develop and effectively implement postmarketing safety reporting strategy for combination products
Develop adverse event reporting systems based on Compliance Policy for combination product postmarketing safety reporting
What's included
Videorecorded lectures
Lecture slides and supplemental reading materials
Continuous individual progress assessments
Final exam quiz
Certificate of Completion for the course Pharmacovigilance in Combination Products and Regulations issued by the Am2P partners
Who made this course

Dr Marina Malikova
Expert
Boston University School of Medicine

Nasop Experts Group
Reviewer
ISoP's North American chapter
How does it work
Sign up with minimal personal information, or sign in if you already have an account
Register to this course immediately and get access for 12 months
Follow the different course activities at your own pace
At the end of the course, you will pass a final examination and, upon success, you will get a Certificate of Completion for the course Pharmacovigilance in Combination Products and Regulations!
In case of failure, you can review course activities and retake the final examination quizzes, as long as your 12 months active period is on!
Enrollment
Register now and get access to the course for 12 months!
| Plan | Price |
| --- | --- |
| Individual | 300 € / 350 $ |
| Groups | Please contact us (price discounts based on group size) |