What is Am2P?
Am2P stands for American Program in Pharmacovigilance. It is an education and training program designed with a focus on North American pharmacovigilance.
Its online format and higher education framework is based on the Eu2P success story, intiated in 2009.
Members of NASoP approached the Eu2P consortium to further develop an America-centred pharmacovigilance education program. Based on the existing Eu2P course materials, education technology, and academic accreditation background, NASoP experts have designed a new Certificate degree program and Short Courses that constitute the Am2P offer.
NASoP instructors deliver the online education under the accreditation of the Eu2P's six universities:
Université de Bordeaux—France
Universitat Autònoma de Barcelona—Spain
University of Hertfordshire—UK
Erasmus Universitair Medisch Centrum, Rotterdam—Netherlands
Universiteit Utrecht—Netherlands
Università degli Studi della Campania Luigi Vanvitelli, Napoli—Italy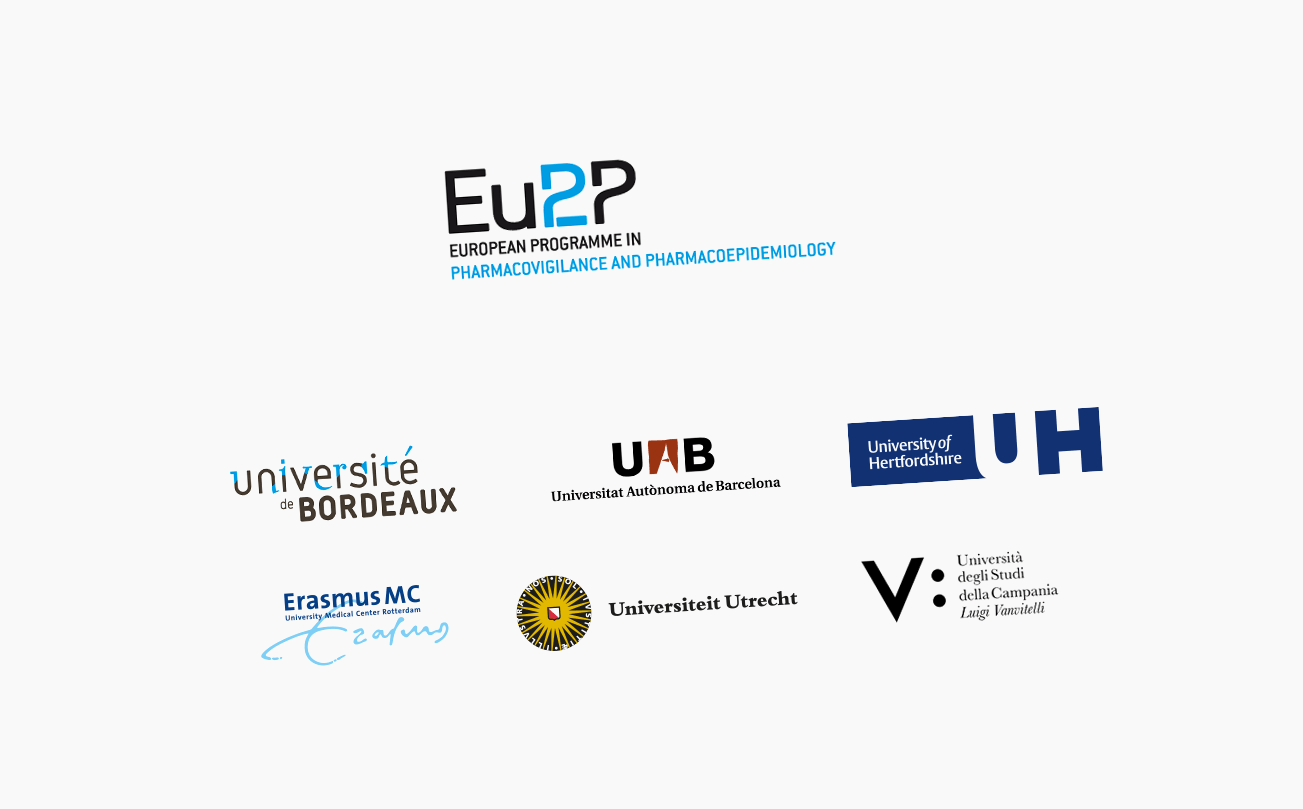 Eu2P

European training programme in Pharmacovigilance and Pharmacoepidemiology offering online Master, PhD, Certificates and Short Courses since 2011. — Learn more about Eu2P here

NASoP

North American Chapter of the International Society of Pharmacovigilance (ISoP) — Learn more about NASoP here