Benefit Risk Assessment
Let us guide you through the Benefit Risk Assessment topic and get the necessary knowledge and skills to do it right
Degree
3 ects workload
Intermediate level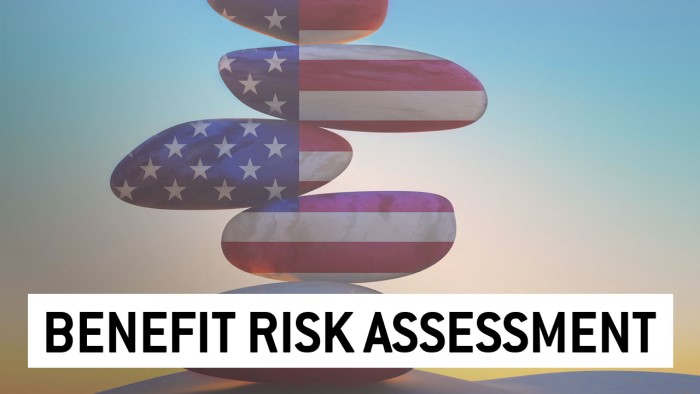 The objective of this module is to provide you knowledge and understanding of the concepts and principles in pharmacovigilance globally with a focus in North America such as :
The different qualitative frameworks and basic quantitative methods for Benefit-Risk assessment, including their potentials and limitations.
Insight in the changing health care environment and gives an overview of the different stakeholders that are involved in pharmacotherapeutic decision-making. Specific attention is given to the drivers and background of the different stakeholders and the rationale of benefit/risk and pharmacoeconomic evaluations in decision-making
An overview and to define the concepts necessary to built a risk management plan for medicinal product.
Define the general principles needed to build a process for developing Risk Management Plans for a medicinal product by the Industry. This course is based on the experience of a large international pharmaceutical company.
An introduction to REMS principles, content, implementation, reporting and assessment, When a REMS is required and the Differences between REMS and RMP
What will you learn
At the end of this module, the successful trainees should be able to
Explain definition of benefit and risk in EMA framework, the rationale of BR frameworks and quantitative approaches in the process of decision-making (transparency, consistency, objectivity)
Distinguish the most important BR frameworks and their key components
Describe what BR Modeling and BR profiling is and define differences between these approaches and basic methods and outcomes of quantitative BR assessment and present merits and demerits of each approach
Have insight in the changing healthcare environment
Be able to delineate the process of decision-making and to explain the rationale of benefit-risk and pharmacoeconomic evaluation
Know the different stakeholders involved in the process of decision-making and be aware of the differences between key drivers of stakeholders
Be able to examine and demonstrate the viewpoint of a stakeholder in an example case
Master the definition of a risk related to medicinal product use, in particular versus toxicity, signal and benefit,
Define what risk management is, Understand the importance of risk perception and communication and Provide arguments for promoting the need for risk management
Understand the main principles for establishing a RMP process in a pharmaceutical company and how REMS are useful tools to reduce risk to patients from their medication
Know when FDA requires REMS, when REMS are tailored to the specific risk and can include one or more specified elements and when sponsors must report periodically to FDA on REMS effectiveness
What's included
Videorecorded lectures
Lecture slides and supplemental reading materials
Discussions with experts
Progressive course assessment quizzes
Post Graduate degree in Benefit Risk Assessment issued by the 6 Eu2P academic partners
Access to a vast Am2P/Eu2P alumni student network
What's the course content
Who is teaching you

Dr Katia Verhamme
Erasmus Universitair Medisch Centrum

Prof Olaf Klungel
Universiteit Utrecht

Prof Hubert Leufkens
Universiteit Utrecht

Dr George Quartey
F. Hoffmann-La Roche Ltd

Dr Laurent Auclert
Sanofi-aventis Recherche et Développement

Prof Annalisa Capuano
Università degli Studi della Campania Luigi Vanvitelli

Dr Veronique Kugener
Takeda

Dr John Price
Independant

Nasop Experts Group
ISoP's North American chapter
How does it work
Start an application file online, providing required academic information
You will be granted access to the online course area for a duration of 3 months and will follow the different course activities at your own pace
At the end of each course lessons, you will take a quiz exam and should score a minimum of 80% good responses. You should finalize all course lessons and succeed in all lesson quizzes within the 3 months course period to validate your training and be awarded with an academic Post Graduate degree in Benefit Risk Assessment!
In case of failure, you can review course activities and retake the final examination quizzes, as long as your 3 months active period is on!
Enrollment
Apply now and get access to the course for 3 months!
Status
Base price
Reward program*
Partner saving*
Student
1,500 € / 1,750 $
up-to -20%
-50 %
Professional
3,000 € / 3,500 $
up-to -20%
-30 %
Groups
Please contact us (price discounts based on group size, partner savings, and reward points)
*possible enrollment discounts are applied in the application cart